Pulkovo Airport
Pulkovo Airport is St. Petersburg's air travel hub and Russia's fourth-largest airport.
A consortium comprising RDIF, Mubadala Development Company and other leading Middle Eastern and Asian co-investors alongside Baring Vostok Private Equity Fund V agreed to acquire a 25% equity stake in Thalita - the holding company of Northern Capital Gateway Ltd, which operates Pulkovo Airport in St. Petersburg, Russia.
Co-investors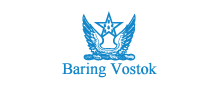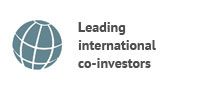 Key facts
The large investments made in the Russian economy are an illustrative example of successful implementation of the PPP mechanism, proving the attractiveness of the Russian infrastructure sector.
The airport's shareholder structure has been diversified, and financing for the next stage of its large-scale modernization project has been ensured in line with the PPP agreement.
The investors have expressed confidence that the region's economy will continue to develop, and that international and domestic tourism, as well as household incomes will grow.
Year of investment: 2017.
Investment strategy
Development of infrastructure, including logistics
Improvement in industrial efficiency