PhosAgro
"PhosAgro" is a Russian vertically integrated company, one of the world's largest producers of mineral fertilizers.
RDIF formed a consortium of leading investors to participate in the secondary public offering of PhosAgro shares. This consortium consisted of RDIF, the Russia-China Investment Fund (established by RDIF and the China Investment Corporation) and leading funds from the Middle East. Jointly, the consortium participated in the acquisition of a minority equity position in PhosAgro, one of the world's largest verticallyintegrated producers of mineral fertilizers.
Co-investors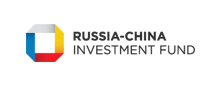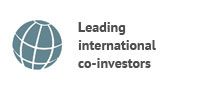 KEY FACTS
Attracted six leading Sovereign Wealth Funds from Asia and the Middle East.
Supported the company's continued growth and further strengthened its position in Russia and abroad as one of the world's leading producers of mineral fertilizers with the lowest production costs globally and significant export potential.
Created the opportunity for more extensive cooperation with Chinese financial institutions.
Year of investment: 2017.
INVESTMENT STRATEGY
Improvement in industrial efficiency
IMPORT SUBSTITUTION AND DEVELOPMENT OF EXPORT POTENTIAL