C.P. Group
CP Group is Thailand's largest conglomerate with a global and diversified business across a variety of geographies, sectors and industries. CP Foods, a C.P. Group business, is one of the world's leading agroindustrial and food business.
RDIF, the Thai conglomerate Charoen Pokphand Group (C.P. Group), Banner Infant Dairy Products from China (Banner Dairy), as well as leading Middle Eastern investors and banks together with Ryazan Region Government have signed a Memorandum of Understanding for the establishment of Russia's largest integrated dairy complex . The project will be located in the Ryazan region
Co-investors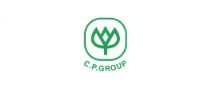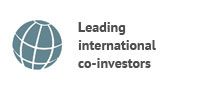 Key facts
Improvement of industry efficiency and productivity through the use of cutting- edge technology (including Banner Dairy technology), innovative business model and best sector practice.
The acquisition of a vertically integrated poultry business based in St. Petersburg with an estimated value of $680 million.
The establishment of a dairy complex in Ryazan regions with an estimated investment of $1 billion.
Collaboration started: 2015.
Investment strategy
IMPORT SUBSTITUTION AND DEVELOPMENT OF EXPORT POTENTIAL
Regional
development