Detsky Mir
JSC Detsky Mir is Russia's largest retailer of children's goods.
The Russia-China Investment Fund (RCIF), the joint fund of RDIF and China Investment Corporation (CIC), invested in Detsky Mir, Russia's largest retailer of children's goods, prior to its IPO. In February 2017, RCIF sold a portion of its stake and played a significant role in the IPO of Detsky Mir.
Co-investors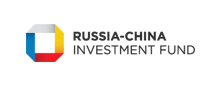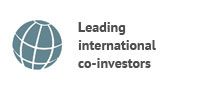 Key facts
First RCIF exit from a portfolio company has resulted in high yields for the industry: IRR over 90% in USD.
In 2016, the Company launched 100 new stores and Detsky Mir's revenue increased by 31,4%, and adjusted OIBDA by 32,4%.
RCIF has been instrumental to the IPO's success – both prior to, and during the transaction. RCIF supported the Company's growth leading up to the IPO and contributed to enlarging its shareholder base. RDIF also attracted its international partners to the transaction, including leading Middle Eastern, European, Asian and US investment funds.
Year of investment: 2016.
Investment strategy
Growth of the middle class