Vladivostok International Airport
One of the keyairports in the Russian Far East with the potential to become a key Russian hub within the Asia-Pacific transportation and logistics network.
The consortium comprising RDIF, Singapore's Changi Airports International (CAI) and Russia's Basic Element completed the acquisition of shares in Vladivostok International Airport in Russia's Far East from Sheremetyevo International Airport.
Co-investors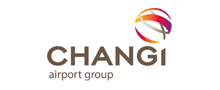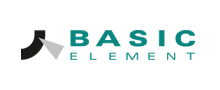 Key facts
One of the leading international airport operators attracted.
Vladivostok International Airport is important for the development of the air transportation system in the region due to its geographical location – the crossing of two air routes between Russia's Far East and the Asia-Pacific region.
The consortium will develop Vladivostok International Airport into a leading aviation hub for domestic and international traffic by strengthening air connectivity and improving its passenger experience.
The aim is to realise the airport's potential of 5 million passengers per annum in the medium term.
Significant development of air transportation routes will encourage growth of business activity in the region, increase the number of flights to Asia Pacific cities, and transform the airport into one of the key transportation hubs in the region.
Year of investment: 2016.
Investment strategy
Development of infrastructure, including logistics
Development of the regions with the focus on Russia's Far East