LENTA
Lenta is one of the largest retail chains in Russia and the country's largest hypermarket chain.
RDIF acted as a lead anchor investor in the SPO of Lenta Ltd., one of the largest retail chains in Russia. RDIF was joined by its co-investors and partners from the Middle East, Asia and Europe alongside other investors to support growth and development of Lenta in Russia.
Co-investors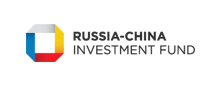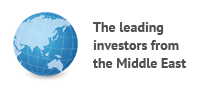 Key facts
Lenta's key distinguishing feature vs. the majority of its competitors is its low-price/low-cost culture – a price-led hypermarket business striving to grow traffic and sales densities through deep and frequent promotions, while maintaining high levels of profitability thanks to in-store cost reductions.
By expanding its chain of stores by more than 25%, the company has become the fastest-growing Russian retailer by revenue, and confirmed the interest and willingness of European investors to invest in Russian enterprises.
Year of investment: 2015.
Investment strategy
Growth of the middle class
Improving efficiency of industry