Cotton Way
Founder and leader of the Russian market of textile product rentals and professional treatment - washing, dry-cleaning, disinfecting.
RDIF, the European Bank for Reconstruction and Development (EBRD) and other leading institutional co-investors made a joint investment in Cotton Way, Russia's leading commercial laundry and textile management company.
Co-investors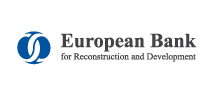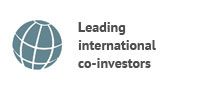 Key facts
Cotton Way became one of the first success stories of industrial outsourcing companiesin Russia. Successful work during the Sochi Olympic Games in 2014.
Newest and the most efficient factory in Sochi was commissioned.
Sustainable management of resources. As a result of a modernisation programme, water and energy consumption is now four times lower than at other factories.
The introduction of an innovative automated system to manage accounting and track property has reduced costs to clients by up to 20%.
Corporate governance has improved and profitability has reached record levels.
Year of investment: 2014.
Investment strategy
Improvement in industrial efficiency, including outsourcing