Tigers Realm Coal
Tigers Realm Coal specializes In the coking coal production and owns 80% of the coking coal fields by Bering see shore in Chukotka.
RDIF, Baring Vostok Private Equity Fund V and other leading institutional co-investors invested in Tigers Realm Coal Limited (TIG), an Australian listed company with coking coal assets in the Chukotka province in Russia's Far East. The funds will be used by TIG to further develop and continue exploration of deposits in Chukotka.
Co-investors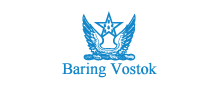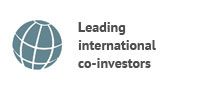 Key facts
Implementation of the best international practices and technology in developing Russia's coal-mining industry, which will improve quality of output products to 70% (average in the industry is 50%).
Job creation in the farthest regions of Chukotka. Activise geological survey, and modernisation of Beringovskiy port.
Year of investment: 2013.
Investment strategy
Infrastructure development
Improving efficiency of industry