RFP GROUP
The largest timber company in the Russian Far East, providing logging and wood processing, including production of veneer, industrial wood, and wood pellets. The holding company is the second largest in Russia.
Russia-China Investment Fund (RCIF), the joint fund of RDIF and China Investment Corporation (CIC), invested in RFP Group (Russian Forest Products), Russia's second largest wood processing company.
Co-investors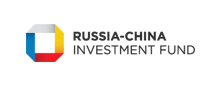 Key facts
Investments are directed to development of added-value wood processing.
Development of transport and logistics infrastructure in wood logging, processing and cargo transportation.
Using modern methods of timber exploitation to increase production cycle effectiveness.
Year of investment: 2013.
Investment strategy
Attracting investment to the far east
Improving efficiency of industry