RFP Group
The largest timber company in the Russian Far East, providing logging and wood processing, including production of veneer, industrial wood, and wood pellets. The holding company is the second largest in Russia.
Russia-China Investment Fund (RCIF), the joint fund of RDIF and China Investment Corporation (CIC), invested in RFP Group (Russian Forest Products), Russia's second largest wood processing company.
Co-investors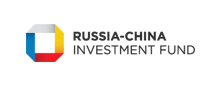 Key facts
Completion of the first stage of the investment program.
Opened a new plant for the production of premium-class larch veneer for Japanese and Chinese markets. Construction has also started on a new wood processing plant.
A programme to introduce principles of continuous renewal of forest resources and sustainable forest management. The project has also attracted loan financing from a Chinese bank.
Year of Investment: 2013.
Investment strategy
Development of the regions with the focus on Russia's Far East
Improvement in industrial efficiency